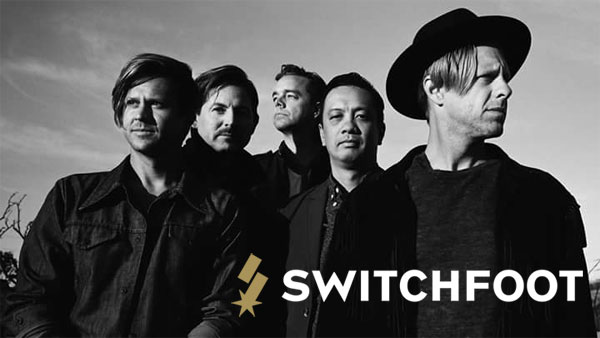 Catch the Grammy-award winning band SwitchFoot Live at Ayala Malls - Bonifacio High Street and Ayala Center Cebu this April.

Bonifacio High Street, Walkway
April 16, 2017 - 7PM

Ayala Center Cebu, The Terraces
April 19, 2017 - 7PM

Bonifacio High Street Mechanics:
Every purchase of one (1) Walkway shirt at P500 each gets you one (1) FREE ticket allowing you access to the main concert grounds. Please note, there are no seats in this area. It's a rock concert, so prepare to be on your feet! First come, first served.

The sale from the shirts will help fund Walkway 2017 and the Switchfoot concert.

WHERE AND WHEN CAN YOU BUY SHIRTS
April 9-15: 11am to 10pm
Walkway Merch Table
Along Station 14 of Walkway
One Bonifacio Park
(Follow the numbered station panels of the exhibit to find us)

NO SHIRTS? NO PROBLEM!
The ticket is only required for the concert main grounds of the amphitheater (Standing Only area).

FREE admission (no tickets required) is available on first come-first served basis in these areas:
Concrete sitwalls, and the standing areas around the perimeter of the amphitheater. Come early!

Ayala Center Cebu Mechanics:
To redeem a ticket, shoppers must present a single receipt with minimum worth of P2,000.00 from any Ayala Center Cebu outlet (except supermarket and bills payment.) Receipt date must be April 7 to 19, 2017.

The first 100 shoppers to present their reciept will get a chance to meet and greet the band after the show.

Tickets are general admission - STANDING ROOM ONLY.

The first 20 Amore, 20 ARC and 20VIPinoy cardholders to present their cards will get a premium seated ticket. (limited seats only)

Tickets are available at the new expansion concierge.
For more information call 266-2535.